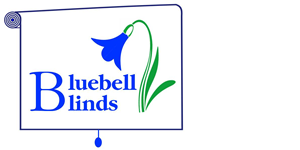 Suppliers of Bespoke Blinds and Shutters in Newcastle, Durham and the North East.
Bathroom blinds

Your Bathroom
Bathroom windows are generally small but provide an opportunity to add colour and character. Our range includes specialist options designed specifically with this room in mind.
Your bathroom also acts as our own personal retreat - a place to relax and get away from it all, that should always feel light and airy and that needs to offer just the right level of privacy.
Bathroom blinds and shutters also need to be water resistant. Our bathroom selection are water, moisture and damp repellent and are suitable for any 'wet' room.
For any help or advice you may require regarding your choice of bathroom blinds and shutters give us a call on 0191 421 2078. We give free quotes and free call outs.
Options
We have listed just some of the most popular types available.
BATHROOM SHUTTERS
For the bathroom shutters are ideal. We supply purpose built shutters for wet areas such as bathrooms, shower rooms and ensuites that are subjected to water, moisture and steam. These shutters are incredibly strong and hardwearing too.
ROLLER BLINDS
The simple Roller blind is a great choice for the bathroom. They offer added privacy as well as allowing you to use the windowsill for toiletries.
VENETIAN BLINDS
A classic design with lots of features, Venetian blinds are a popular blind choice for the bathroom. Venetians are very easy to keep clean too. With a choice of more than 100 colours as well as a variety of finishes including gloss, matt and soft sheen, they are a brilliant way of introducing a splash of colour to a simple white bathroom.
Some examples...