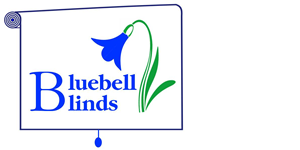 Suppliers of Bespoke Blinds and Shutters in Newcastle, Durham and the North East.
Bedroom blinds

Your Bedrooms
At Bluebell Blinds we have a vast selection of blinds available to suit bedrooms for all the family, whether you require blackout blinds for a perfect nights sleep, colour coordinated blinds to match your decor or even polka dot splashes for the kids - we have it all!
We spend so much of our time in the bedroom, albiet most it asleep but you need to reflect your personality, style and colour as well as thinking of your need to reduce the amount of light coming into your bedroom.
Also think about the space you have available and the overall effect you want to create in the bedroom. Do you need to use your bedroom windowsill to store, display accessories or family photos?
For any help or advice you may require regarding your choice of bedroom blinds and the benefits of each type please feel free to give us a call on 0191 421 2078.
Options
We have listed just some of the most popular types available.
BLACKOUT BLINDS
For that perfect nights sleep we strongly recommend you choose a blackout blind. They are perfect for bedrooms and allow use of your windowsill for display purposes. Blackout blinds come in different colours contrary to people thinking they must be black.
ROLLER BLINDS
The simple Roller blind is a great choice for the bedroom. Sheer fabrics provide a modern alternative to net curtains, keeping out prying eyes during the day. Blackout fabrics are available inn our range of roller blinds.
PLEATED BLINDS
Pleated blinds are extremely fashionable and can give your bedroom a real 'WOW' factor. Smart and stylish, they can be tailored to fit the different shaped windows. To help maintain a comfortable year-round temperature in your bedroom, special fabrics are available that reflect the heat in the summer months and prevent it escaping in the winter.
Some examples...